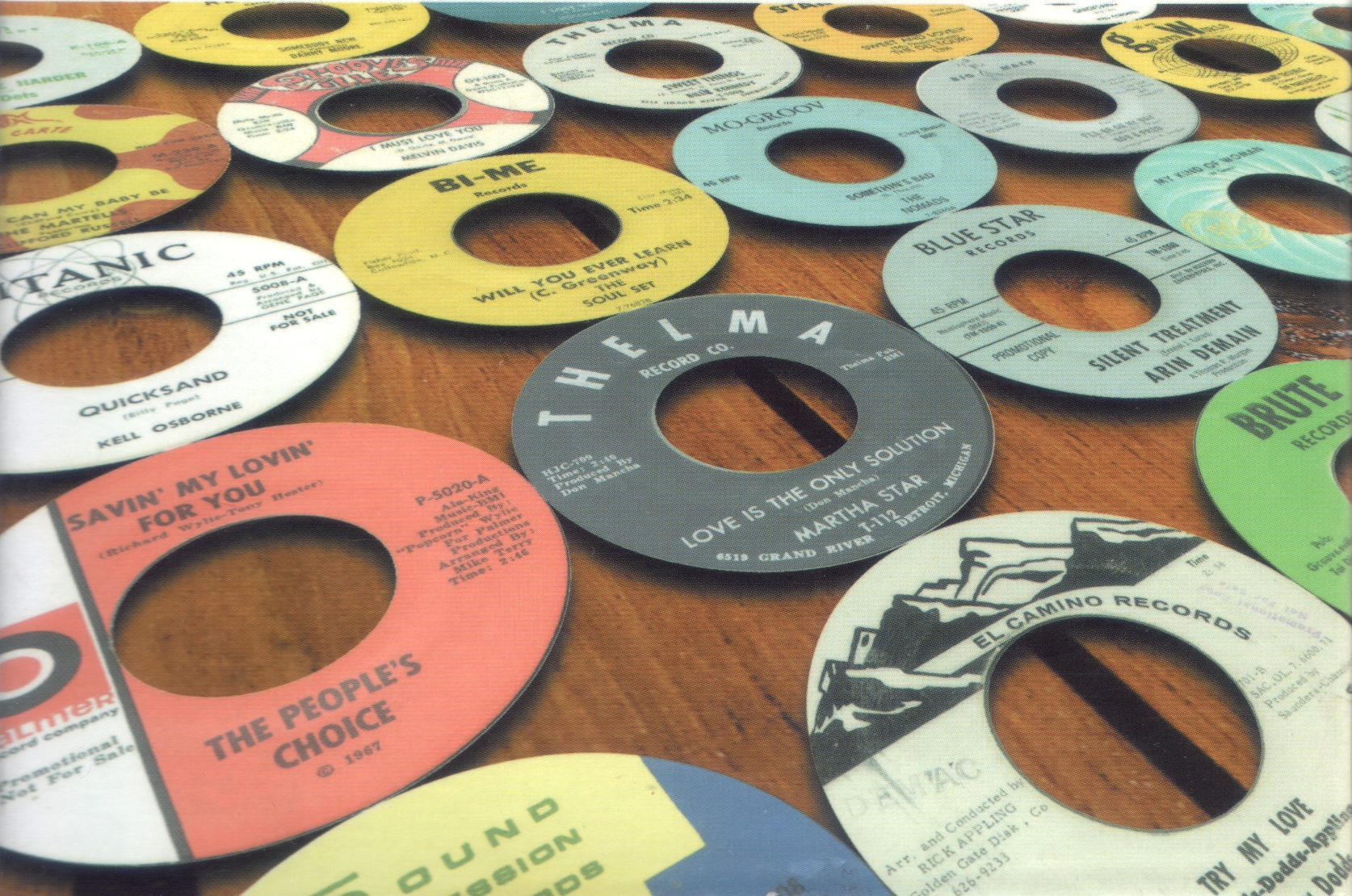 Rare Soul recordings are to be found on many weird and wonderful labels from around the World. Apart from the more well documented UK, French, Spanish, Italian and German releases, one can also turn up Greek, Indian, Jamaican and indeed the subject of this page, Australian releases. The following information has been supplied by Frank Driscoll, who has collected Australian 45's avidly and is probably the World authority on them.

NOTE: The EP listing can also be viewed via the link above and was compiled from Frank, and fellow Oz native Phil Fare's, collections. 




Australian

released soul 45's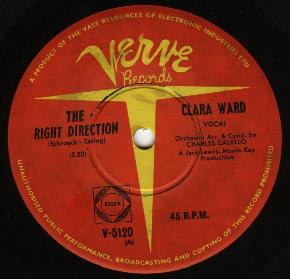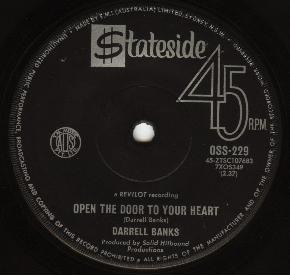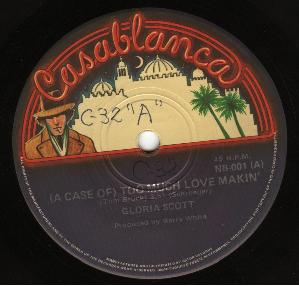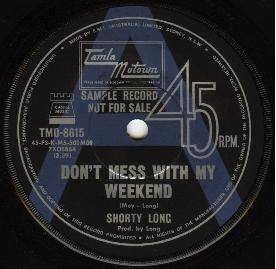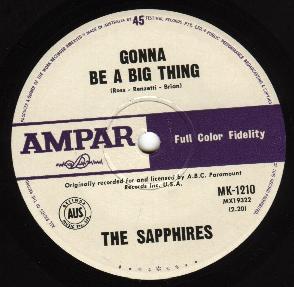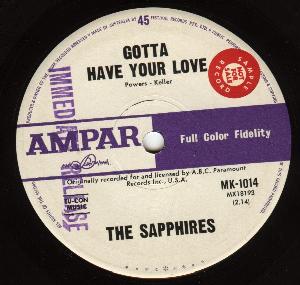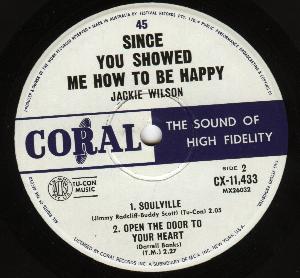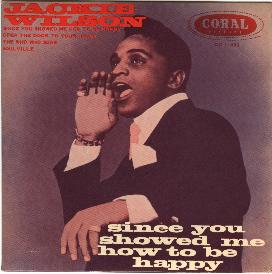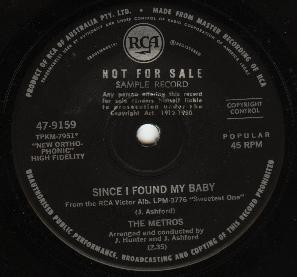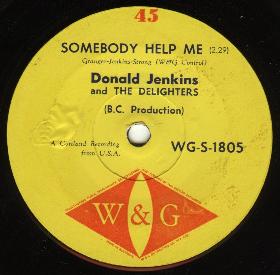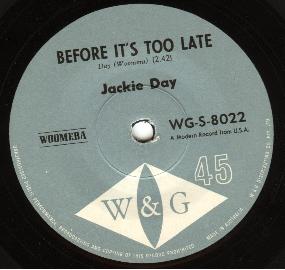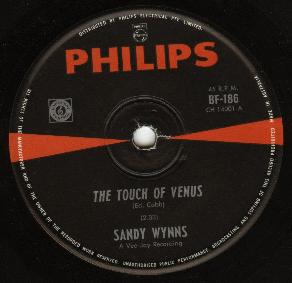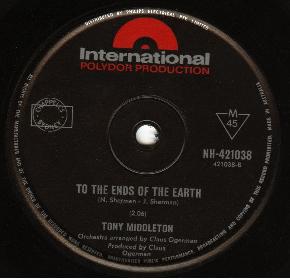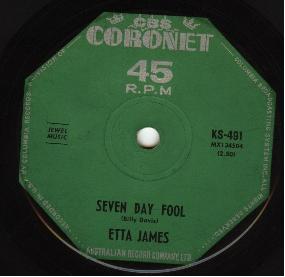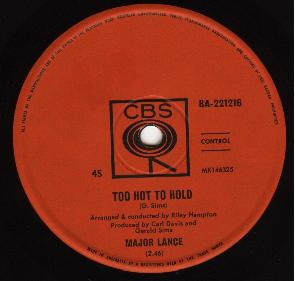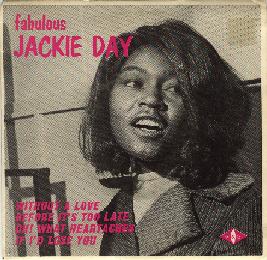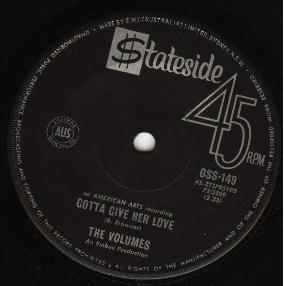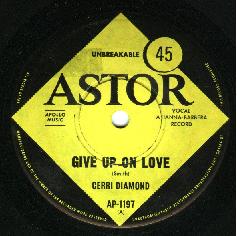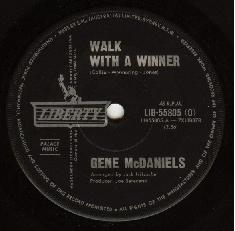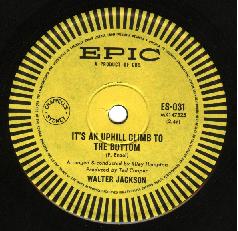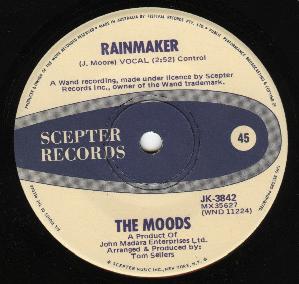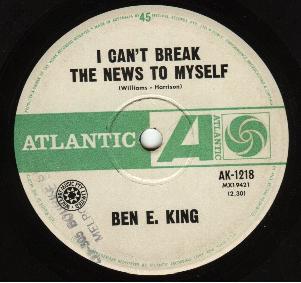 Festival

The company that was most prolific in releasing soul 45's in Oz was Festival, owned by U.S. Decca. They had the rights to Brunswick, ABC-Paramount, Atlantic and their distributed labels, United Artists, Liberty, Evolution, 20th Century, Scepter / Wand and a number of other labels. Collectable releases include -

Larry Santos "You Got Me Where You Want Me Now", Miss D.D. Phillips "Hey Little Girl",

Betty Everett "It's In His Kiss", "I Can't Hear You", "You're No Good", "There'll Come A Time",

The Patrick Bradley "One More Chance" (very rare), Earl Grant "Hide Nor Hair" & "Stand By Me", Robie Porter "Heartache Hurry On By" and "That's The Way Love Is", Randolph Walker "Shindy Butterfly", Bobby Patterson "I'm In Love

With You", Candy & Kisses "Chains Of Love",

Jaedes "Uh,Uh, What Did I Do",

Joe Stampley & Uniques "Not Too Long Ago",

Sam & Bill "I'll Try",

Wooden Nickels "Should I Give My Love Tonight"

Leslie Uggams "Love Is A Good Foundation",

Freddie Hughes "Send My Baby Back",

Shirelles "Last Minute Miracle",

The Moods "Rainmaker",

BJ Thomas "I Don't Have A Mind Of My Own",

Rosco Robinson "That's Enough"

and The Charts "Desiree".

Atlantic

Monclairs "Wait For Me" not to be confused with

The Montclairs, Barbara Lewis "I Still Remember The

Feeling", "Someday We're Gonna Love Again",

"Fool, Fool, Fool" & "Love Makes The World Go

Round", Capitols "Cool Jerk" & "Take A Chance On

Me Baby",  Deon Jackson "Ooh Baby", "Love Takes

A Long Time Growing" & "You Said You Loved Me",

Jimmy (Soul) Clark "If I Only Knew Then", Soul

Brothers Six, "I'll Be Loving You", Astors "Candy",

Ben E. King "I Can't Break The News To Myself" &

"What Can A Man Do", Mary Wells "Can't You See",

Lenny O'Henry "Across The Street", Drifters "Outside

World", Willie Tee "Walking Up A One Way Street",

Patti LaBelle "All Or Nothing", Mike Williams "Lonely

Soldier", Parliaments "I'll Wait" and Tyrone Davis "You Can't Keep A Good Man Down".

Ampar

Sapphires "Gonna Be A Big Thing" & "Gotta Have Your Love", Marvelows "I Do", Troy Keyes "Love Explosions", The Tams "Hey, Girl, Don't Bother Me" & "Be Young, Be Foolish, Be Happy",

Bill & Sherry "I Believe", Dean Parrish "Tell Her", Ray Charles "I Chose To Sing The Blues" & "Don't Need No Doctor" and Tom & Jerrio "Boomerang".

Coral

Brunswick releases all came out on Coral from the mid 60's

and included - Barbara Acklin "Love Makes A Woman",

"Just Ain't No Love" & "Am I The Same Girl",

Symphonics "Silent Kind Of Guy", Marvin Smith "Have

More Time", Artistics "I'm Gonna Miss You" &

"I'll Always Love You", Erma Franklin "Gotta Find Me A

Lover" and all of Jackie Wilson's "Soul Years" 45's

(except "Soul Galore") which included a very tasty EP

with the only 7" release of his version of Darrell Banks'

"Open The Door To Your Heart". Jackie's earlier releases

all came out on Australian Brunswick which later became

Coral, and it is on this label that "Haunted House" was

released.

Other Festival releases include -

The Valentines anthemic "Breakaway", Brothers Two "Hoping",

Al Wilson "Now I Know What Love Is", "The Snake", "Who

Could Be Lovin' You", Bobby Womack "Tried And Convicted",

Betty Everett "I Got To Tell Somebody", Mary Wells "Aint It the

Truth","Use Your Head","Me Without You", "Why Dont You

Let Yourself Go","Hes A Lover", Lenny Williams "How Can I

Forget You" , Jack Hammer "What Greater Love" and many

more.

Festival did not press demonstration copies as such, but had

bullet stickers on the promotional copies, however six test

pressings of each issue was produced, these were used for

laboratory testing for treble and bass response among other

things. As you would expect these are very rare but they do turn up from time to time.

RCA Australia

The Exciters "Blowing Up My Mind", Metros "Since I

Found My Baby", The Dynamics "You Make Me Feel

Good", H.B. Barnum "It Hurts Too Much To Cry",

Johnny Nash "What Kind Of Love Is This",

Babies "The Hand Of Fate", Lovelace Watkins "I

Won't Believe It", Gale Garnett "I'll Cry Alone",

Trade Martin "The Work Song", Della Reese "A Clock

That's Got No Hands", "Blow Out The Sun",

Loading Zone "Danger Heartbreak Ahead",

Freddie Paris "There She Goes", James Walsh Gypsy

Band "Cuz It's you Girl" and others.

W&G Records

A small Melbourne based company who were responsible for some quite bizarre releases. For a brief moment they held the rights to Gordy and released two singles, The Contours "Do You Love Me" and inexplicably Bunny Paul's "I'm Hooked". Donald Jenkins & The Delighters Cortland classic "Somebody Help Me" was issued in early 1964 , needless to say it didn't sell and is quite hard to pick up. W&G must have had strong hopes for Jackie Day as they released "Before It's Too Late" on a single as well as on an E.P. titled "Fabulous" which has a good B&W photo of Jackie on the cover and liner notes. Other artists to have W&G releases include Bobby Bland, Arthur & Mary, Casinos, James Brown, Soul-Jers and Joe Hinton.

Verve

The majority of releases on Verve were jazz however they

did put out a few good soul sides, one of the more unusual

releases was Virgil Blanding's "You Turn Me Aroun' "

which was doomed to commercial failure. Gospel singer

Clara Ward's soul outing "The Right Direction" is always

sure to arouse attention on the dark orange and yellow

label. Other notable releases include -

Wilson Pickett "Let Me Be Your Boy",

Superiors "What Would I Do", Four Hi's "Pretty Little

Face", Righteous Bros. Band "Rat Race",

Sammy Turner "Our Love Will Grow And Grow"

and Penny Carter "He Can't Hurt Me No More".

Astor

Astor were a manufacturer of T.V.'s and radios as well as being a

record company, they had the rights to Pye from the U.K. and a

number of American labels as well as producing Australian artists.

The Spinners Tri-Phi recording "That's what Girls Are Made For"

was released on Australian Pye on which the label stated licenced

by Pye Ltd., England. The only reason I think this would have been

issued is that someone mixed up the Detroit group with the other

Spinners. Other releases from Pye that appeared on the Astor

label include - Ebony Keyes "If You Knew", Strawberry Jam

"Per-So-Nal-Ly", Nita Rossi "Something To Give", Jason Knight

"Our Love Is Getting Stronger", Margo & Marvettes "When

Love Slips Away",  and The Alan Bown Set "Gonna Fix You Good".

From the U.S. - The Spyders "I Can Take Care Of Myself ", Toni LaMarr "I'd Do Anything",

Gerri Diamond "Give Up On Love",  Bobby Mann "Heart Of Town", Bettye Swann "Make Me Yours" and tracks from The Larks, Dobie Gray, Henry Lumpkin, The Packers, and Bobby Freeman. Australian singer Judy Jacques had a good version of Herb Fame's "You're Messing Up My Mind" released on the label. Astor pressed Kama Sutra records and releases include - Billy Harner "What About The Music" and "Sally Saying Something", The Del-Capris "Hey Little Girl", and "Love Don't Let Me Down", Carmen Taylor "You're Puttin' Me On" and Bobby Bloom "Count On Me".

In the early seventies Astor started to distribute the

MCA label which had the rights to Uni / Revue and

Brunswick. Garland Green had "Jealous Kinda Fella"

released on single and album, and recently a copy of

"Angel Baby" has surfaced. Other releases were from

The Mirettes, Eddie & Ernie, Sandra Alexander, Bob &

Earl, Artistics, Jackie Wilson, Barbara Acklin and Fred

Hughes. One of the rarest Australian soul singles

appeared on MCA, Tony Drake's "Suddenly", only

three copies found thus far. There is also a good version

of "What Greater Love" by John Rowles, which utilises

the bass line from "My Girl" to great effect.

Astor also pressed Casablanca, and it is on this label

that perhaps the most desirable Australian issue exists,

the only 7" issue of Gloria Scott's "(A Case Of) Too Much Love Makin", the LP was also issued and still turns up whereas the single is almost never seen. Another 45 that is in demand on the "Modern" soul scene is "You Gotta Let Go" by Marcia Hines, which at first was thought to be an album only track. However whilst the album went Platinum in Australia less than 10 copies of the single are

known to have surfaced. Copies of the single command a price tag in excess of $700, this was thought to be an Australian only release however it is reputed that it gained a release in Italy complete with a picture sleeve. Sticking with those more recent releases (well only 25 years ago anyway!), Capitol released Brown Sugar's "The Game Is Over" which is currently very popular. Earlier releases on the label included Nancy Wilson's "The End Of Our Love", "Uptight" and a few others. As well as some of Candi Staton's, Bettye Swann's, the infamous Human Beinz, loads of Lou Rawls, Timothy Carr and Tony Bruno's excellent "Small Town, Bring Down".

Stateside

EMI's Stateside label put out a few interesting releases among them are - Jessica James & Outlaws "We'll Be Making Out", The Volumes "Gotta Give Her Love", Bob Wilson "All Turned On", The Exciters "Wedding's Make Me Cry", The Beas "Where Do I Go From You", C.O.D.'s "Michael", Darrell Banks "Open The Door To Your Heart", Baltimore & Ohio Marching Band "Condition Red", O'Jays "I Dig Your Act" & "I'm So Glad I Found You", Mitch Ryder "Breakout", Dobie Gray "The In Crowd" and the Motown roster.

Tamla Motown

The Tamla Motown label has very few unusual releases apart from Shorty Long's "Don't Mess With My Weekend" which got no 7" release in either America or the UK. Likewise Cameo has only one release of much interest Candy & Kisses "The 81"and Parkway has five decent Chubby Checker

records but not "You Just Don't Know".

Liberty

EMI also distributed Liberty for a while and had the good taste to release Gene McDaniels "Walk With A Winner". However not much else was released by them apart from Timi Yuro's "What's

A Matter Baby".

Philips

Philips released - Sandy Wynns "A Touch Of Venus", Judy Clay "My Arms Aren't Strong Enough",

Jackie Lee "The Duck", Dee Dee Warwick "We're Doing Fine"and singles from Fred Hughes, Maxine Brown, Keith, Madeline Bell, Jay & Techniques and Jerry Butler, but wasn't very prolific in the amount of soul released.

Polydor

Polydor issued even less, only 3 issues of note, Bobby Paris "Personally",

The Flirtations "Little Darling" and the wonderful "To The Ends Of The Earth"

from Tony Middleton.

CBS

CBS issued a number of the more successful Okeh records, Major Lance had ten 45's, Walter Jackson four plus one on Epic, The Vibrations had a couple whilst Billy Butler had only one release. The Platters had three of their Musicor dancers released "With This Ring", "Washed Ashore" and "Sweet, Sweet Loving", the latter was also issued on Stateside as the flip to "Sonata". Little Carl Carlton clocked up a brace of releases with "Competition Ain't Nothing" and "Drop By My Place". Peaches & Herb had no fewer than eleven of their Date singles released and The Steelers and The Spellbinders had one release each. Other tracks of interest to Saturday night insomniacs inc -

Billy Joe Royal "Hearts Desire", The Toys "I Got My Heart Set On You", Andre Brasseur "The Kid", Lynne Randell "Stranger In My Arms", Jive Five "Crying Like A Baby",  Spiral Starecase "More Today Than Yesterday" plus others from Bobby Bland, Jess & James, Glories, O.V. Wright,

Inez & Charlie Foxx and Cliff Nobles.

Epic

Whilst over on Epic, Nancy Ames "I Don't Want To Talk About It", The Poppies "He's Got Real Love" and Walter Jacksons "Uphill Climb To The Bottom" are the three standout issues. Incidentally Epic's first release was Richard "Popcorn" Wylie's "Come to me".

Chess

Over a hundred records were released on the Australian Chess label and they include issues from Jackie Ross, Tony Clarke, Bobby McClure, Soulful Strings etc. The Label also featured Etta James, however earlier releases appeared on CBS Coronet and it's on that label that "Seven Day Fool" was released.