"Hi!  My name is Diane Davis, wife of Jesse Davis, who is still singing and performing in Southern California...and over the years has performed in Las Vegas, Reno ,Tahoe and various other U.S. venues,  as well as in Australia, New Zealand and Mexico!  I found your website through a search for his song, "Gonna Hang On In There Girl", which is listed on a "Playlist" page (can you explain that?)".

Well, that was my initial contact with the Davis'! Once again the internet proves itself as an invaluable tool to track down things...and it's always a pleasure when my soul-heroes actually contact me, instead of the other way around! They were already aware of the popularity of some of Jesse's 60's material on the Northern Soul scene, but not necessarily aware of exactly what the scene is and how it "operates" all over the World! I quickly brought them up to date on the fact that several of his 45's were indeed much respected/sought after by fanatical collectors all over the World, especially his Era records 45, "Gonna hang on in there", his "There's room for me" on Revere and to a lesser extent due to it still being an elusive piece, his "So full of love" on Jaboth records...which was incidentally his own label.

Jesse Davis has toured throughout the US, as previously mentioned, plus at least Miami, Palm Springs, Hollywood, San Francisco, Washington DC, and Scottsdale, just to name a few more! Not only that but he has toured internationally, including throughout Australia and New Zealand, as well nearer to home in Acapulco, Mexico City, San Juan (Puerto Rico) and in the Bahamas.  He has appeared on many television and radio shows in the U.S,  Australia and Mexico and was featured in the premier issue of  Celebrity magazine.

Jesse started his professional career touring with The Fabulous Tones as the featured singer.  After a year, he decided to strike out on his own, first becoming well known in Palm Springs during the 'Hollywood playground' days in the 70's. Diane told me;

"Rita Hayworth, Kim Novak, Doug McClure and President & Betty Ford were just a few of the many celebrities that were frequent patrons at Jesse's performances.  A few years later, Frank Sinatra was largely responsible for getting Jesse his first Las Vegas engagement, at the Sands Hotel".

That performance led to gigs at the Sahara, Dunes, Maxim, Stardust and others in Las Vegas, as well as at many of the major casinos in Lake Tahoe and Reno. Horizons got broader while performing in Hollywood, as he received a call from a prominent club owner in Sydney, Australia with an offer to headline a large musical review out there.  That engagement led to further bookings throughout Australia, including many TV appearances and the recording and release of his first album, "Movin' Along".

Another major development in his career happened whilst performing abroad;

"During an engagement in Acapulco, vacationing movie producer Joe Camp (of "Benji the dog" fame) caught Jesse's show and that same night made Jesse an offer to co-star in his upcoming television special, "The Phenomenon of Benji", to be filmed throughout Europe!"

He also signed Jesse to record the title song of a Benji feature film,  "I Feel Love", for release as a single. Within the next few years, Jesse co-starred in a second "Benji" TV special, "Benji at Marineland", and had a singing role in the western movie "Hawmps".Along with this, he also had many other TV appearnaces, including in; Nightman, Sun Up San Diego, PM Magazine, Good Morning L.A., The Lita Baron Show (Palm Springs), Siempre En Domingo (Mexico City), Tonight Show (Sydney Australia) and Australia's version of Hollywood Squares. 

Northern Soul Survivors

Jesse Davis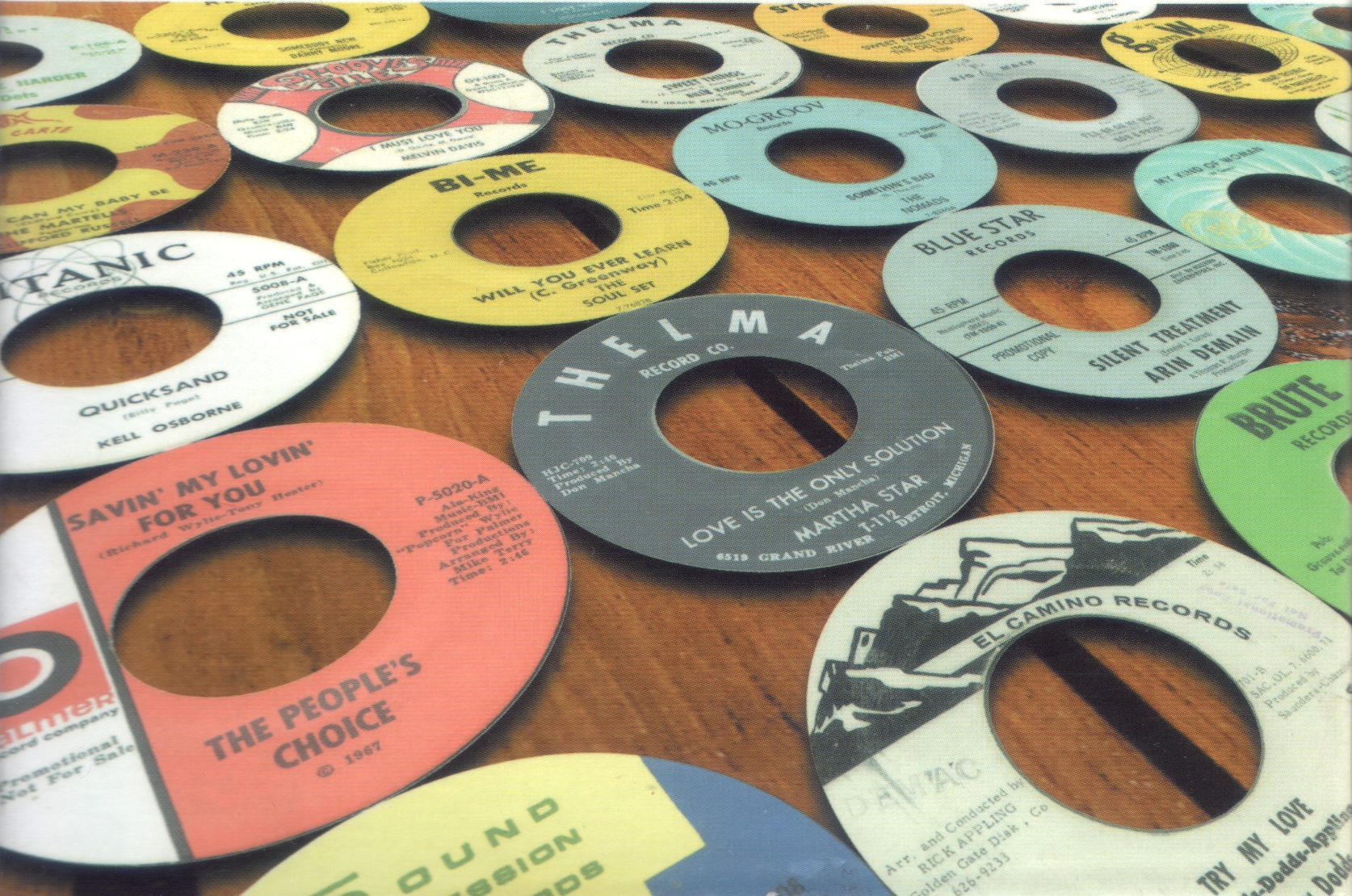 Jesse recalled his three main Northern Soul 45's, and the fact that none of them recieved any serious radio plays in the US...a story far too common. He still has the original demo record of "Gonna Hang On In There Girl" (see scan), with it's handwritten credits...and it will be passed on to his grand children, before you ask!

The Revere label record, "There's Room For Me", was produced by a "friend" of his, Dr. Michael Dean, who himself was at that time a popular performing hypnotist! This 45 also had a picture cover, which shows Jesse taking a walk along Santa Monica beach in Los Angeles.  There were several shots taken, and below is a head & shoulders picture from the same shoot that has not seen the light of day for many years! Again, before you ask, his copies of the 45 are being passed down the generations...including the copy on Jaboth! The anoraks amongst you will also note the names of Arthur Wright and Rene Hall on the label credits...legendary producers in our chosen field! Jesse didn't know Arthur that well, but can recall his guidance in the studio, but can recall a funny story about the late Rene Hall;

"During the session for "This Is The Meaning of Love"  (which was the same recording session as "So Full of Love"), the writer of the song was in the studio.  He kept interrupting the session with his 'suggestions' of how the song should be done.  He got more and more agitated as time went on...to the point that Rene threw him out of the studio and barred him from coming back!"

The Jaboth track, "So Full of Love" is one of my favourite tracks. The label was owned by Jesse. If you're unfamiliar with it, as it's not recieved a lot of turntable acition due to it's rarity, then it is very reminiscent of a more well known track by Tommy Mosely called "For her love", which isn't surprising as Rene Hall was the co-writer/producer on both tracks...and indeed Tommy also recorded for Era. There's also a third Jaboth 45, 'This is the meaning of love' / 'Walk-a to my baby'. Jesse can't recall exactly how many copies were pressed of the Jaboth 45's, but said it was not many - maybe 100 to 200 at the most.  He gave some out here and there but never did much with it in the way of promotion.  Incidentally, "J & J Productions" is Jesse himself, "J"esse "J"ames (his middle name...named after his two uncles not the outlaw!). Once again, he has kept a copy back for his family...it's quite refreshing to find an artist who did actually hang on to copies of his recordings...I know I would if I ever recorded anything!

Jesse also recorded a few other 45's; "Touch Me"/"You Are My Love" are on one, both ballads, and the other is "Hollywood Gypsies"/"Our Love", with "Gypsies" being uptempo, with a ballad flip. A third 45, "You Just Can't Say"/"Until You", is another ballad coupled this time with an uptempo duet song with Peggy Menefee.  Diane;

"Peggy is a jazz singer, performing predominantly in San Diego, although a number of years ago, Jesse took her on the road to Lake Tahoe and Vegas on a couple of gigs.  Approx. 10 years ago she got the opportunity of going to Japan and then to Yugoslavia to perform - as I recall, around 3 weeks each gig!" 

Diane also added that these records were sold at his performances and handed out to various industry folk, but never got a general release. An album features most of these 70's recordings. Possibly Jesse's biggest selling record was the 45 released of a song called "I Feel Love", that was Benji's theme song...the movie dog that was popular in the U.S. during the 70's and 80's.  That 45 was released by Mulberry Square, the producer of all the Benji movies and TV specials.  Below is the photo sleeve cover with Jesse and Benji.

Lastly, he has made several albums, the first of which was recorded and released in Australia, called "Movin' Along".   Diane;

"When it was re-pressed in the U.S. the title was changed to, "Mr. Lonely". Other albums followed, but mostly for his own use, selling them at his performances. We have one album, "The Man From Camp Nine", which is all his original music...and we have a couple hundred of those as well as of another album of his original music "Hollywood Gypsies! As a side note, Jesse's youngest son, Jesse.Jr, is part-time DJ here in San Diego, and is totally jazzed by all of this!"

Jesse is still recording today, albeit on the jazz tip, but hopefully soon we'll be able to persuade him to come on over to the UK and perform his Northern Soul tracks...now that would be something not to be missed!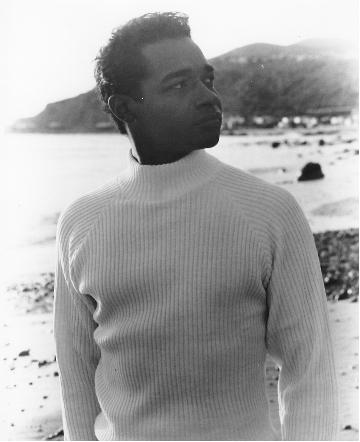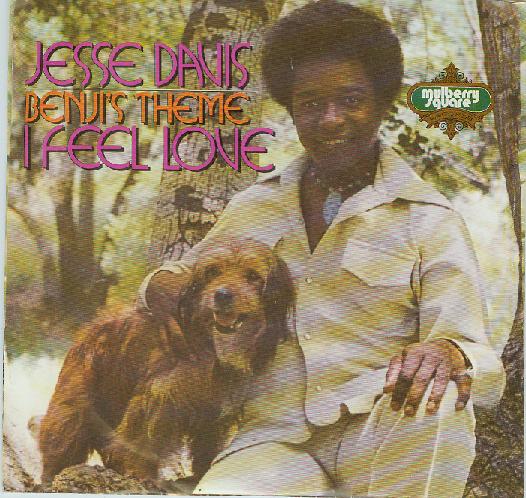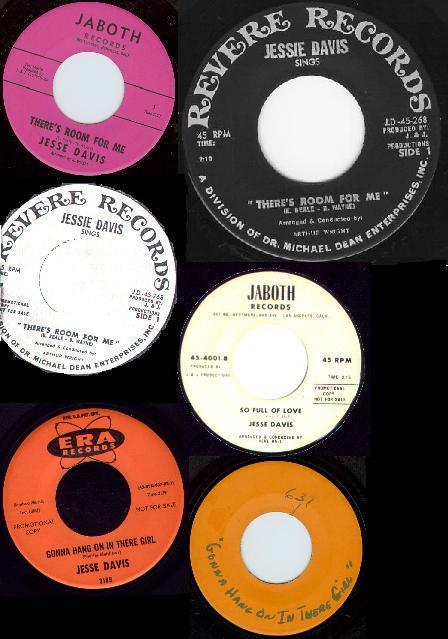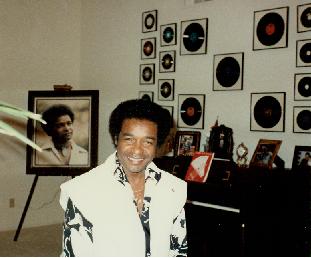 Jesse in the 60's, and today sat at home in the music room!