This page concentrates on scans of specific labels, and discs that are directly linked with each other. There are loasda pairs of labels illustrating design variations between promotional ones and finished stock copies.

There's also regional variations, with as an example below you'll see both the West and East coast promos of the Jimmy Ricks plodder, "Oh! What a feeling", and direct label links illustrated well between Troy Dodds and Ozz & The Sperlings.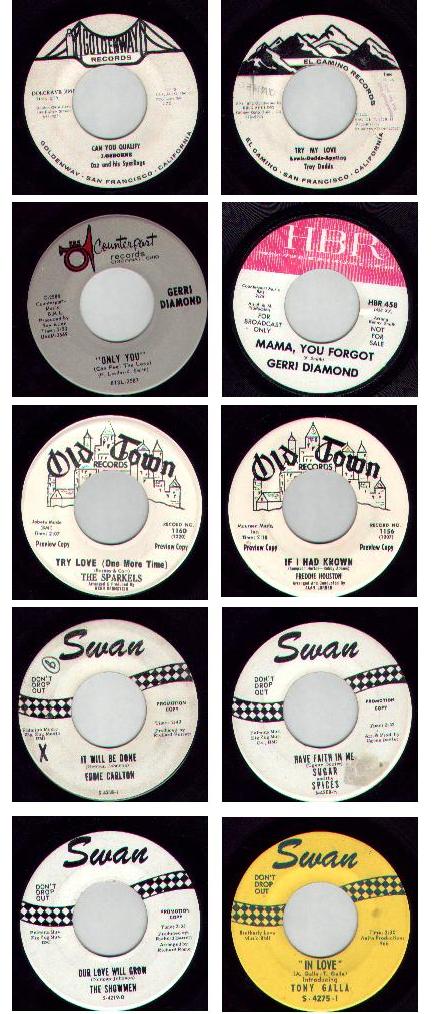 Same label address, production crew and the same DEMAC distributor.

The stock copies of both titles are very similar as well, being predominantly light blue.

Gerri's "Only you" is an ex Stafford monster spin for Guy Hennigan - covered up as "Cindy Scott".

Her HBR disc is very similar, albeit a touch faster....and a lot cheaper!

A couple of label biggies from Old Town - The Sparkels was written by George Kerr & Sidney Barnes (see his interview), and Freddie Houston was initially played as "Herb Ward"!

Four from one of Philadelphia's finest soul labels! Eddie Carlton has somewhat been over looked over recent years, and is still not an easy original to locate. The Showmen is an ever popular floorpacker, as indeed are the other two featured, which were exposed heavily on by the scene during the 80's.

The Tony Galla 45 is extremely sought after, especially on the rarer yellow label (which has been bootlegged be warned!) You can see the man himself at www.tonygalla.com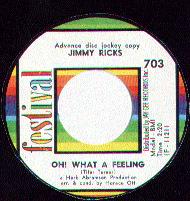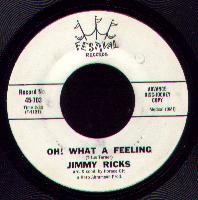 On the left is the West Coast WD pressed in styrene by Monarch, and on the right the East / Mid Coast multi-coloured design pressed on good old vinyl - both highly sought after.

Jimmy was of course in the Doo-Wop outfit, The Ravens.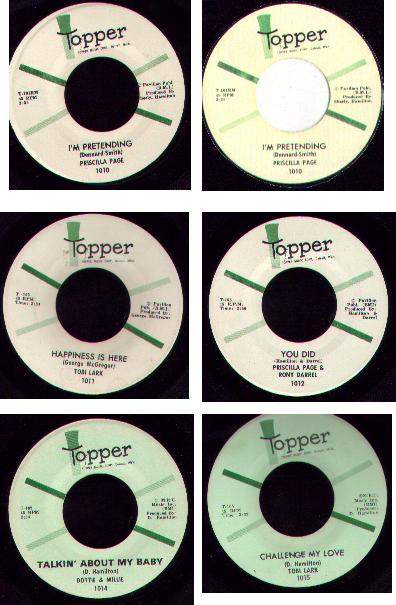 Topper Records was run and co-owned by the late Dave Hamilton, based in Detroit. There were six releases in all, the one not shown is # 1013 by The Decisions and isn't a soul track. However, yes there are still six scans showing, as the top two are the two different mixes of "I'm pretending". The regular #101 has percussion "shaking" all the way through it, whilst #101RM is stripped bare which leaves the vocal and sax break higher up in the mix.

"Challenge my love" shares an almost identical backing track as Monique's "(If you love me) Show me" on Maurci, and Dottie Haynes & Millie Weaver's "Nothing in this World" has the same backing track as the Monique flipside, "Never let me go". No one knows how this occured! They also used the stage name, The Copperettes.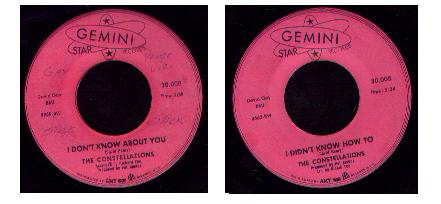 Initially it was "I didn't know how to" that received attention in the 70's, and many a time the wrong one was purchased, due to the close titles. However, "I don't know about you" is now the sought after disc commanding the higher price tag!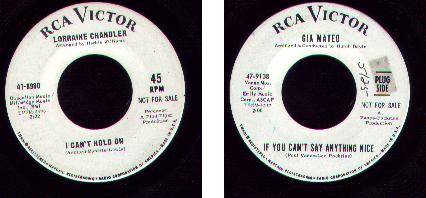 One of the most popular and collectable labels for most genre of music is the mighty RCA.

Lorraine's "I can't hold on" is my favourite from her with it's solid Pied Piper production, whilst Gia Mateo is more of a big New York Dionne Warwick style epic, and ex Yate spin.

Plenty to find on Ray Charles' Tangerine label - here's a couple of classy sounds - George Wydell's sparse and super soulful rarity, and Bobby Day's delicate Motown-esque mid-tempo that came out initially on Sentry Records.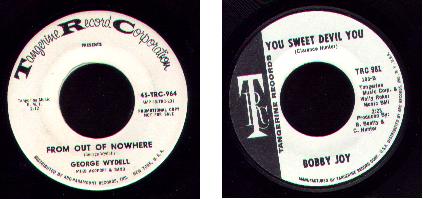 The Spontanes is a typical Carolina sound with sharp brass and ever present organ work - it would be a better disc if only the break near the end was cut into the middle! Karen Sue's voice is pure blue-eyed poptastic...but what a fantastic uptempo backing track..also done by Bobbi Martin on Coral.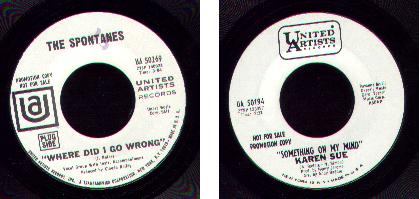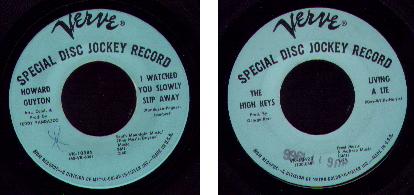 Here's a couple of my favourites from the Verve catalogue. My copy of Howard Guyton is Dave Evison's old one, so it graced the Casino decks many a time (whilst I danced to it!). The High Keys' is faultless - nuff said!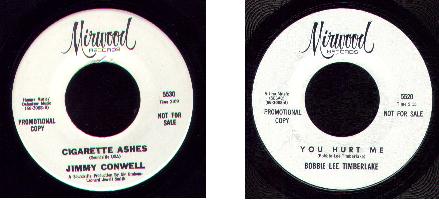 A rare WD of "Cigarette ashes", the instrumental cut to Richard Temple's "That beatin' rhythm" and The Trips "There's the mountain".

Bobbie Lee Timberlake is a hard number on the label but is not a typical "Mirwood sound", being more R'n'B edged.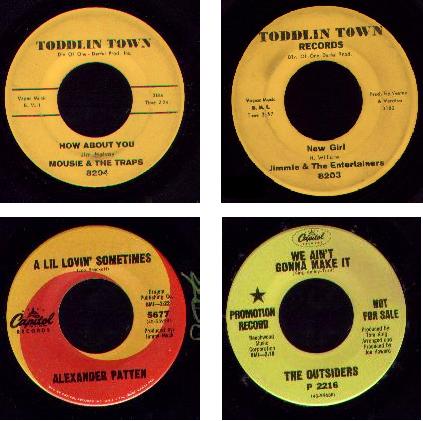 Two of Chicago's Toddlin' Town's most sought after tracks! Mousie & The Traps recorded for a few labels but this uptempo item is their most NS...and has been a popular "Dome" spin in 2001...as has the ultra rare Jimmie & The Entertainers version of The Accents track...stunning organ work...a great all-nighter track!

Alexander Patten's storming oldie has packed dance floors for 30 years and still sounds great - no US promos have ever been found.

This obscure track from The Outsiders was a popular Stafford spin but has been forgotten about since those days...a sleeper for now!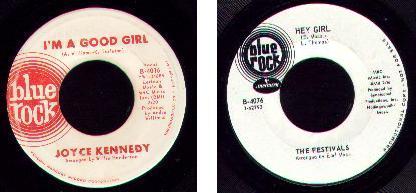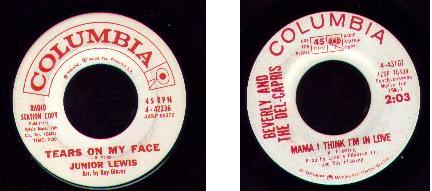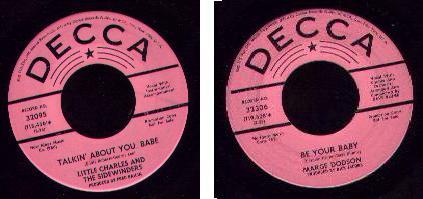 Blue Rock was formed to release R'N'B material for the Mercury / Philips group. The string break in Joyce Kennedy is well OTT, and the Festivals is a classy underplayed late 60's mover with superb bass and tambourine work.

A pair of early Columbia tracks - Junior Lewis is his best effort for the logo and hammers along, whilst Beverly & The Del-Capris is very, very Motownesque.

Little Charles was covered up at Stafford as "Danny Woods", is mighty powerful and my fav by this outfit. The Marge Dodson track sounds just like the Soulettes "Keep your fine self home" in places!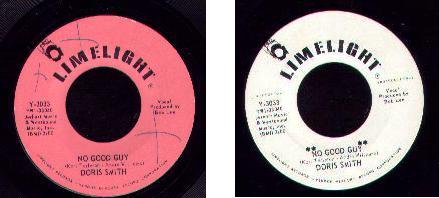 So which one do you prefer - the pink stock copy, or the white label promotional copy? Personally, surprise, surprise I'd always go for the WD - especially in this case as it's vinyl as opposed to the styrene of the stock copy!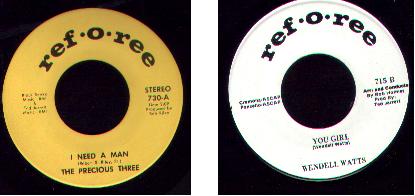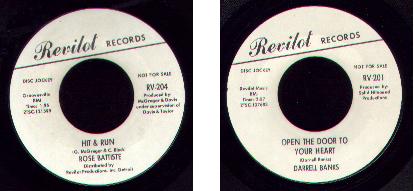 My favourite pair from Ted Jarrett's Ref-O-Ree label! This was the Precious 3's only 45 for the label (one of the label's rarest releases) and I'd like to know who they were - can you help? "You girl" was Wendell's first release ('69) of his two on the label. He was from Grand Rapids, Michigan.

Two awesome double sided classics from one of Detroit's finest labels! In fact I think I actually prefer the flip sides to both - "I miss my baby" and "Our love (is in the pocket)". They don't get much better than these two!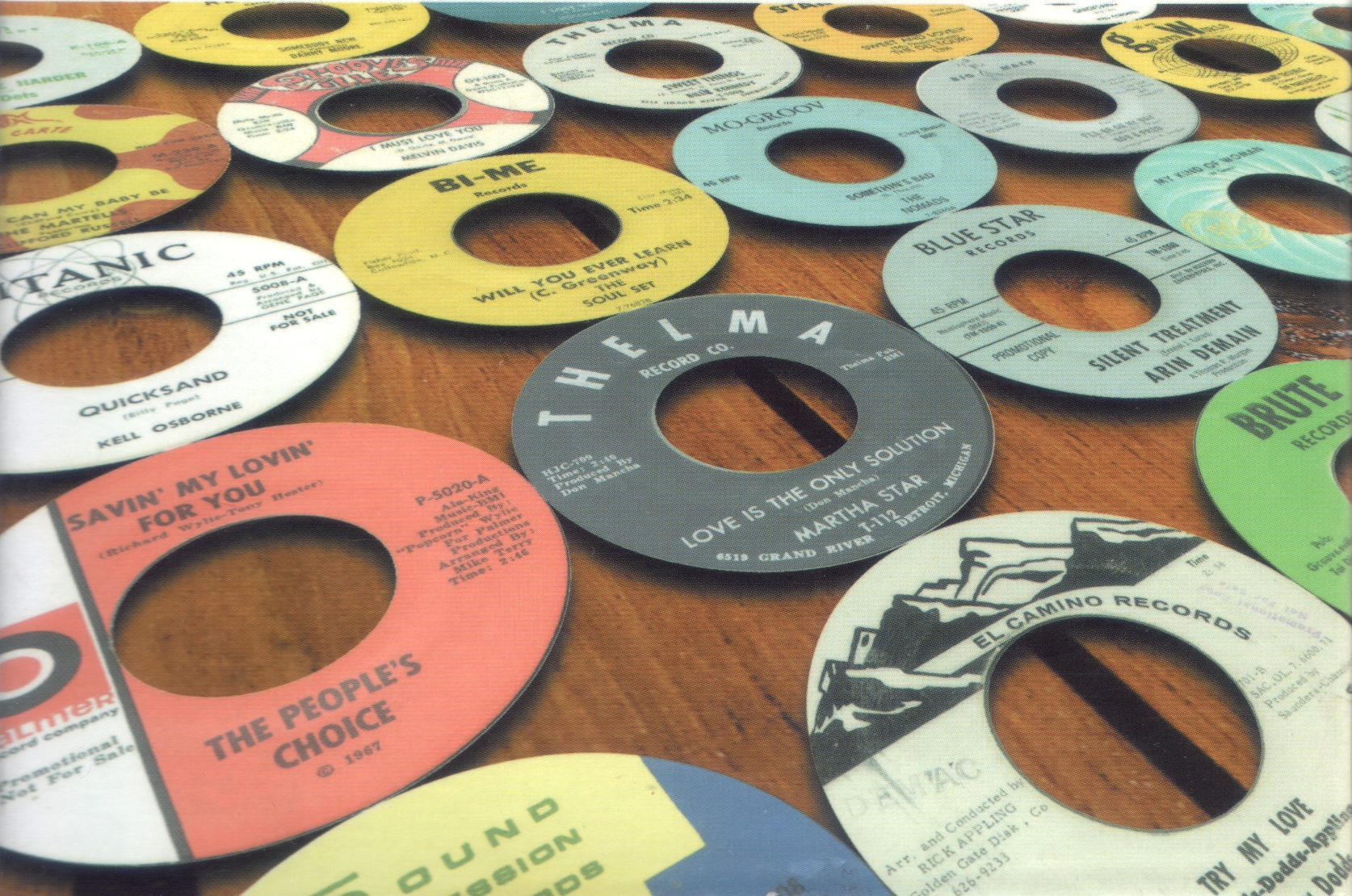 Anorak's Corner

Labels

Rarities #1