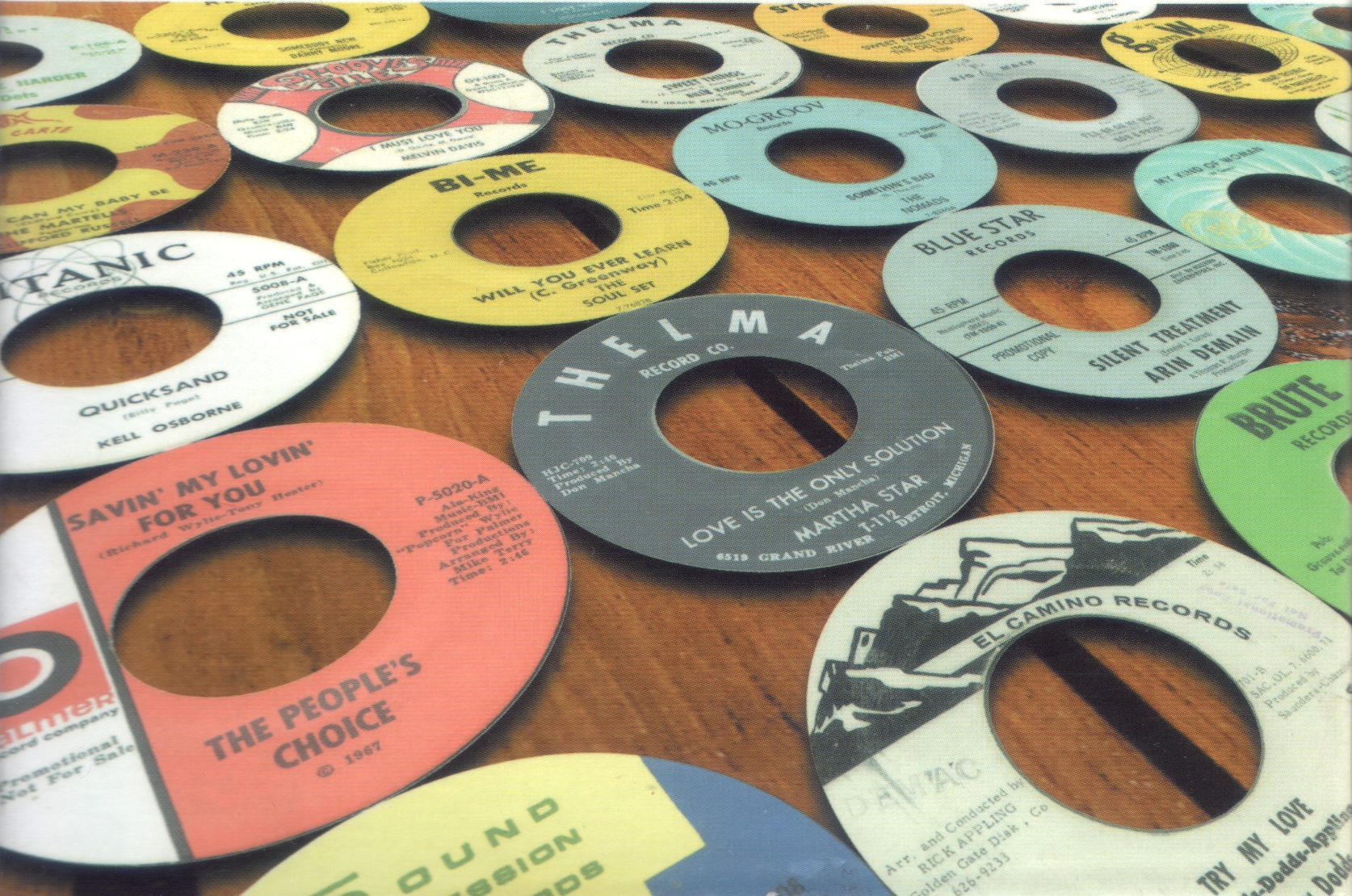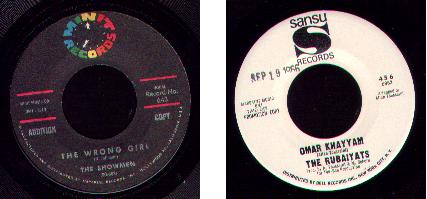 Darrell Bank's absolute classics on the rarer white promotional label. There's an original advert for this track on this site!

Susan Coleman is more of a traditional NS mid-tempo floater, and has a superb flipside worth investigating as well!

The Soul Shakers Loma rarity has a superb Teri-De West Coast production, a quality oldie for sure!

Jimmy & Vela Cameron's old Yate favourite features some fantastic instrumental breaks, and is highly recommended!

Johnny Wyatt's all time classic dancefloor filler seems to be enjoying a bit of a come back at present - quality vibes!

The rich deep tones of Majestic's voice has yet to be heard on many dancefloors - an ex cheapie disc that deserves more attention.

Doris Smith's obscure and wonderful "No good guy" features an uncredited male "answer" vocal - Andre Williams maybe?

Yvonne Vaughn's stomper would have been massive at the Casino, if it had been known then.

The beat to "The wrong girl" can best be described as a stone skimming over a pond - sheer quality soul from this prolific group before they headed up to Philadelphia's Swan label.

Do you like good crunching R'N'B - ignore the title and treat yourself to The Rubaiyats!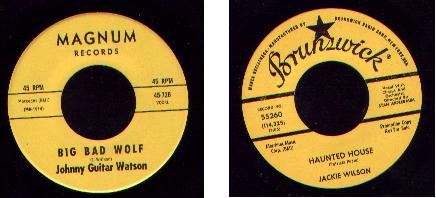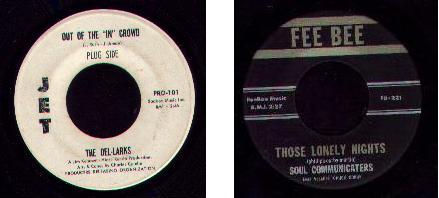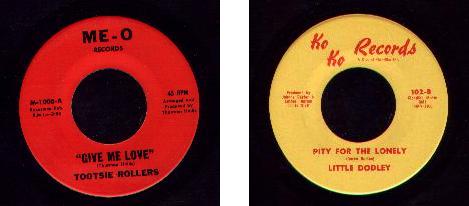 One of Johnny Watson's rarer releases - a hard edged R'n'B mover featuring his unmistakable vocal and guitar work.

Here's my favourite Jackie Wilson track - an absolutely perfect big New York City soul anthem!

Not to be be confused with the Del Larks on Queen City, this ultra rarity is a big slab of New York City soul - a real epic tune that only surfaced in the mid 90's and is very, very rare!

Classic and underplayed oldie best describes the Soul Communicators - rarer than folk think?

Tootsie Rollers was spun as "Silky Hargraves" and it really has a Detroit sound to it - a great and underplayed disc! Here's a label oddity from Little Dooley, or as it states "Little Dodley"! A solid slab of Northern Soul somewhat reminiscent of some of Cleveland Robinson's discs.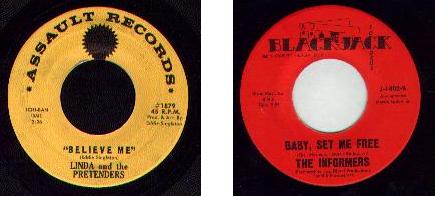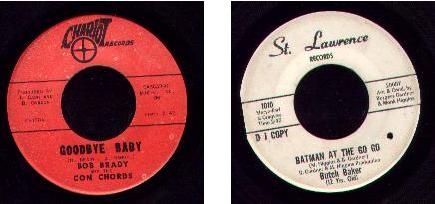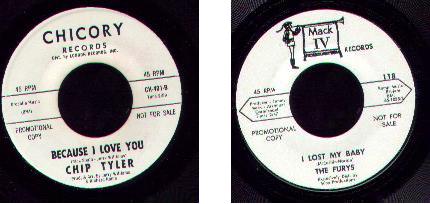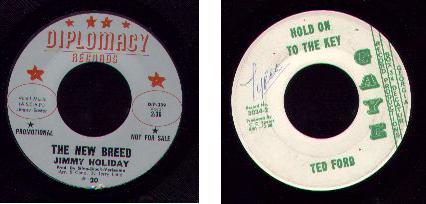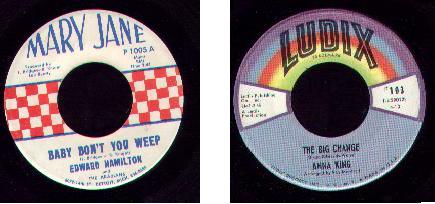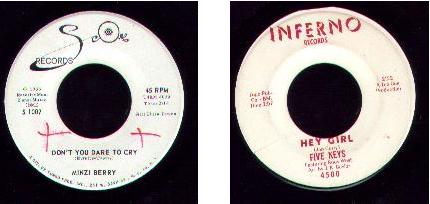 Minzi Berry was covered up as "Betty Turner" and is a great NS dance track with Minzi hitting some really high notes!

The Five Keys disc is a smooth mid-tempo mover featuring Rudy and the boy's cool Doo-Wop style vocals.

Well, they really don't get much better than Edward Hamilton's NS anthem! Bootleg copies are in black and white.

Anna Kings' big slab of New York soul was in big demand in the late 80's, but has been left to mature since then...one day to return, no doubt!?

Here's the rarer demo copy of Jimmy Holiday's thumping R'N'B classic which has recently been featured on the Kent CD "New Breed R'N'B".

This early Ted Ford 45 is quite a rarity and is seldom heard out - good stright ahead Northern Soul worth investigating.

Don't often see original copies of Chip Tyler (bootlegs are green), which of course shares the same backing track as Jerry Williams' "If you ask me".

This Furys track really should be played more - solid West Coast production - played once as "Tony Hestor" - it's solid!

Here's the first press copy prior to Bell distribution, of Bob Brady's finest NS piece.

The label states that Butch Baker was only 12 years old when he cut this track - note this is "Batman..." not the more common "Fat man...", and yes the lyrics are different.

Linda & The Pretenders recorded on Shrine later as Linda & The Vistas and this early Eddie Singleton track is very Shrine like...and rare...and was spun as "Frankie & The Classicals"!

The Informers is a solid slab of Doo-Wop influenced Phillie male group soul...rarest release on the label.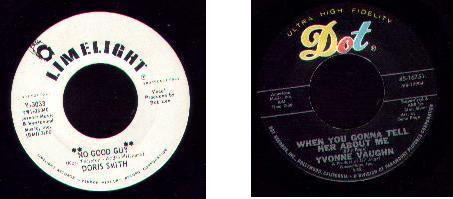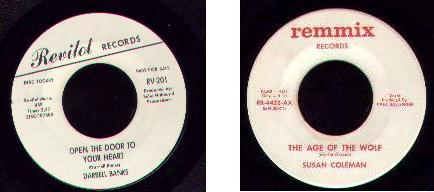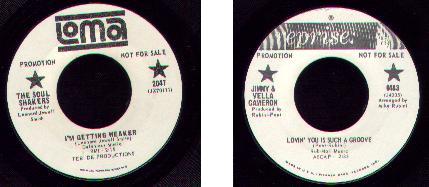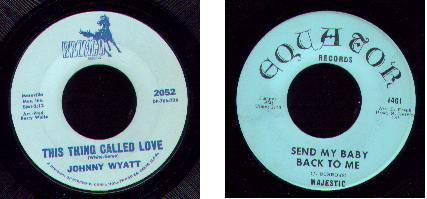 Anorak's Corner

Labels

Rarities #4