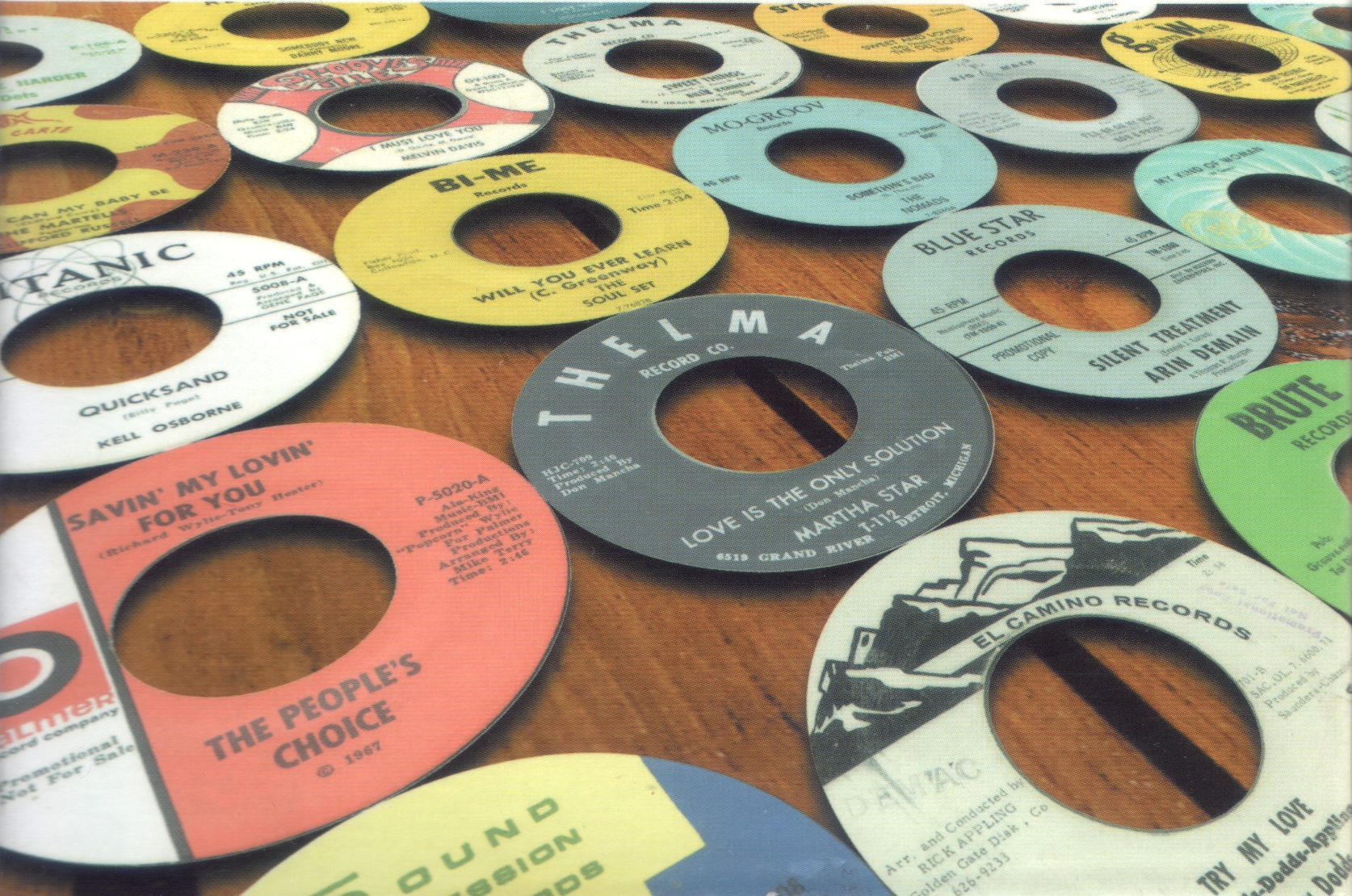 Ray & The Blue Satins has been a popular spin on the scene for quite a few years now - most of you may only know it as "Carl Hall". Mary Wheeler's rare early NYC slab of soul is a stunning mid-tempo track which breaks into a semi Latin flavoured uptempo beat!

Bobby Reed sounds as fresh as ever every time I hear it, and seems to be a popular disc World-wide as it packs the floor where ever it gets played.

This is the first Dore disc from the Whispers, and is an emotional mid-tempo track - listen to it on the soul.cast radio show!

Willy McDougal doesn't seem to get played out too much nowadays, but was initially was c/up as "Gene McDaniels" - love it's speaker shaking rumbling bass line! I know the scan isn't too clear of the Joey Delorenzo, but at least you now  know it exists on original vinyl!

A rare WD copy of Gail Anderson's plodding number (check out the classy flip too!), that was popular in the mid to late 80's - time to blow the dust off?!

As with a lot of Shrine discs this copy of Les Chansonettes has the infamous black penned "X" on the label.

Jay Bee & The Mighty Sensations feat. Deszie Dee on vocal (!) was initially known as simply "Billy Arnell" when played c/up by Rob Mariott. Great track and super rare...and speaking of super rare, you don't see many original copies of this oldie from Candi Staton!

Storming Northern from Little Stanly (Lippett), made popular at Stafford by DJ Gary Rushbrooke. Also track down Stanley's other Vance 45, "Out of sight loving", if you can! Here's a Carolina rarity from the Brym-Mars on the Embers own E.E.E. label...sounds like them too!

A couple out of Phillie, first off is an ever popular oldie from one of the guys from The Spaniels Doo-Wop outfit, Pookie Hudson.

Obscure one from the Ben-Lee boys on the Lawn logo, this uptempo female group vocal track features a great sax break and is well worth looking out for.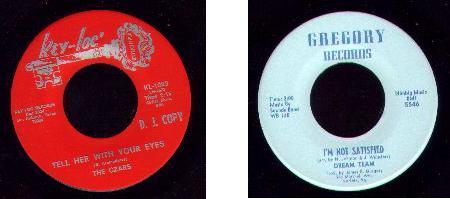 The Czars is a powerful Texas soul rumbler with full-on brass section and swirling organ work so typical of that family of labels: Key-Loc, Teardrop. Metro-Dome  and Gismo. The Dream Team is a 100mph, 100% Northern Soul stormer that has only recently surfaced.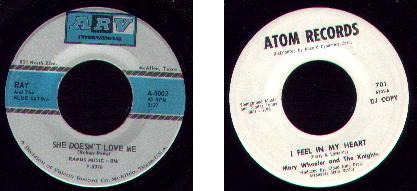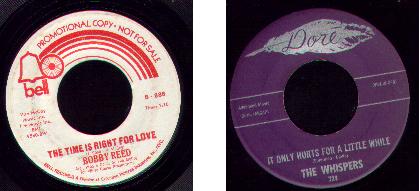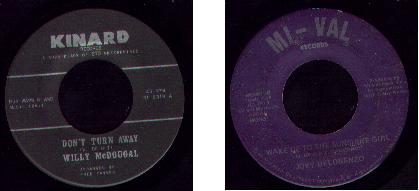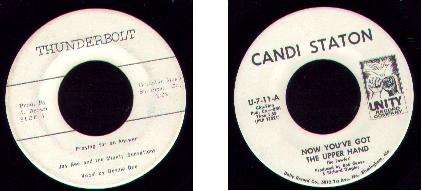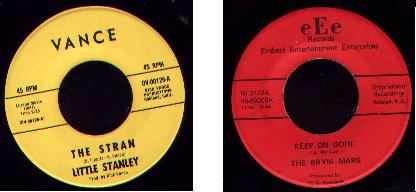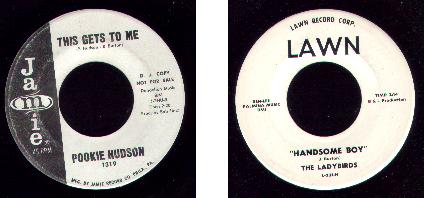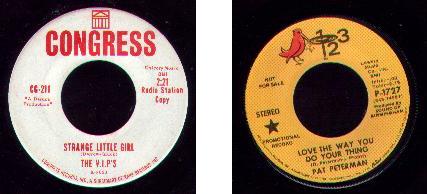 The V.I.P's are a male group outfit, not to be confused with the female outfit on Big Top. This charismatic track had spins as "The Chaumonts".

Pat Peterman is no doubt "Pat" & The Neurotics on Crown, but this version of the song is slower and more soulful.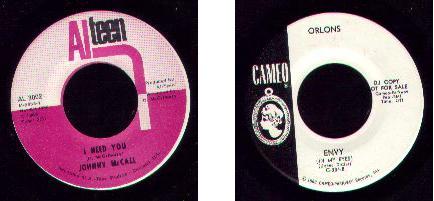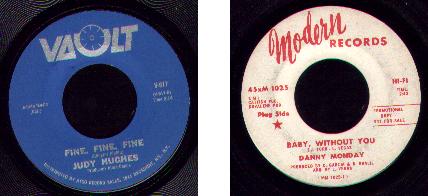 The same Johnny McCall as on Satellite, and this track is as good if not better and certainly more soulful and worthy of more attention. Certainly late 60's, sophisticated midtempo magic! Ever popular and ever green old  100 Club favourite from the Orlons on a spanking WD.

Found these two in Japan, and was particularly pleased as I'd been after this rare Maxine Davis track for years! It's a real rollicking R'n'B number, unlike her other 45's for the label. Lilly Fields has been spun on and off for quite a few years, and is a great dance track.

A couple of mega rarities - Judy Hughes was played at the Casino as "Judy Street - He's so fine", by Searling and has remained  tough piece to track down. Danny Monday's Modern release has always been a big ticket item and is the label's rarest soul item.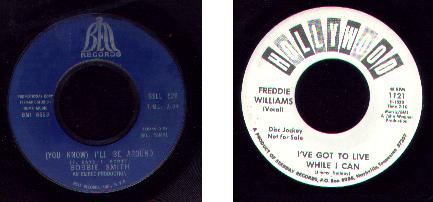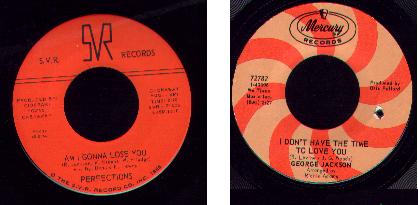 Smooth male group harmonies from The Perfections on S.V.R. with the equally stunning "I love you my love" on the flip. There were two George Jacksons recording in the 60's, but this is the beautiful late 60's mid-tempo track that everyone seems to be chasing at present.

Easily Bobbie Smith's rarest 45, and it's every bit as good as her Big Top material. Sounds very much like Mary Wells' "What's easy for two", and is none the worse for that! Freddie Williams' version of Jimmy Holiday's track always reminds me of the Yate all-nighters...a real stomper!



Anorak's Corner

Labels

Rarities #6